Summary: TaxValet supports Halstead Bead, Inc. in its fight to simplify Louisiana's overly burdensome sales tax system.
This week, TaxValet submitted an Amicus Brief to the Fifth Circuit Court of Appeals to support the simplification of Louisiana's sales tax system. We've been working with our client, Halstead Bead, Inc. in their fight to simplify America's sales tax system.
If Halstead Bead is successful, online retailers everywhere will benefit from a sales tax system that is simple and fair. If successful, we also intend to support similar efforts in Colorado.
We're focused on eliminating the hassle and stress of sales tax for *everyone* and know that the only way to do that is by promoting tax policies that work for *everybody*.
Unfortunately, the state of Louisiana has filed a motion to block our Amicus Brief from being entered into the conversation. We have appealed their motion. We'll be following and supporting this case wherever it goes. Even if that means the Supreme Court. We've got our eye on you, Louisiana … and we've got our alligator boots ready!
"…TaxValet's brief methodically explains how the parishes' status quo tax collection system is insane," —Bishop-Henchman said. We couldn't agree more.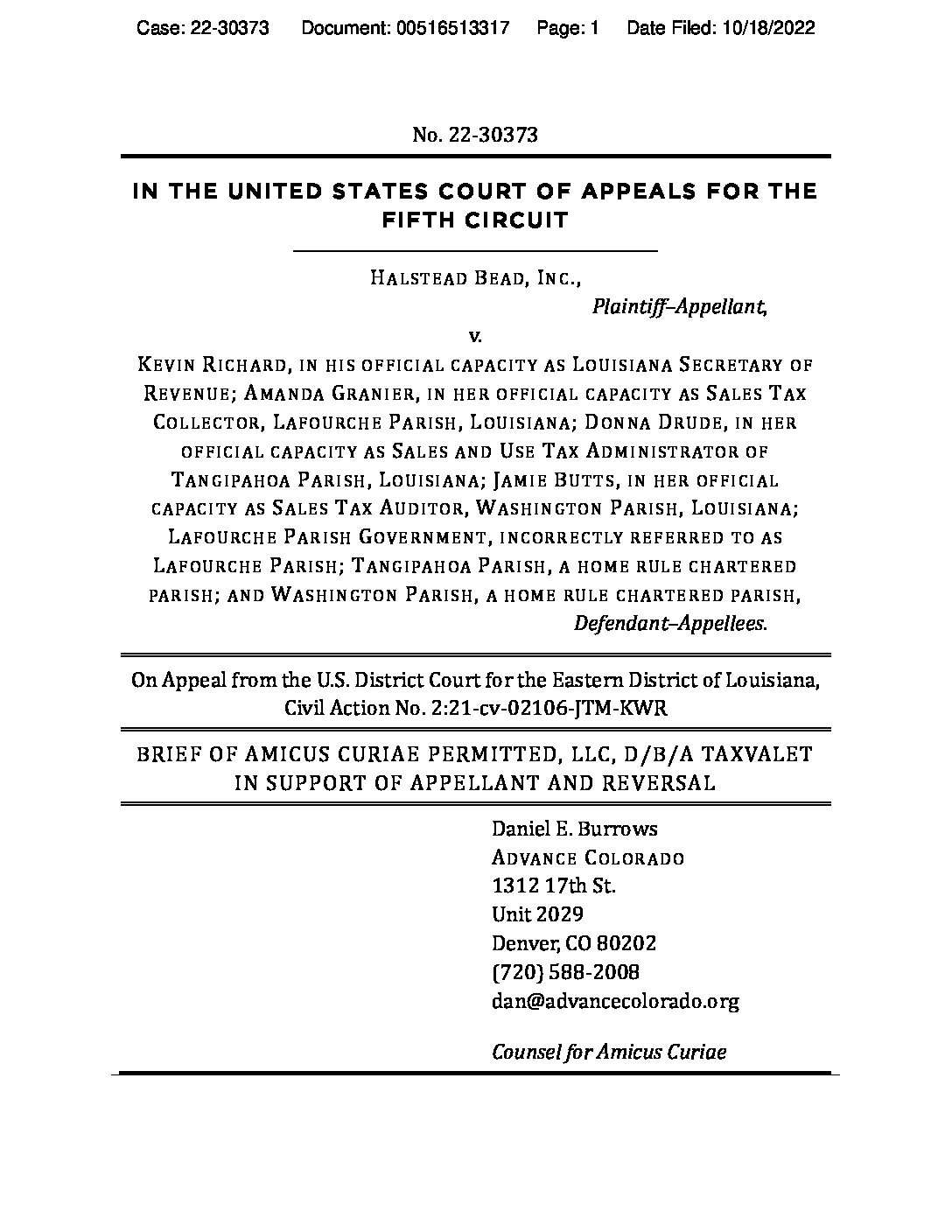 Receive Important Sales Tax Updates to Your Inbox!
Join our mailing list to receive free updates that could help protect your business from audit.
Disclaimer: Nothing on this page should be considered tax or legal advice. Information provided on this page is general in nature and is provided without warranty.