H.B. 170 has been proposed in Georgia's House of Representatives that would make some digital services and goods subject to a sales and use tax.
If passed, the 4% tax would apply to certain digital products, digital goods, digital services, and digital codes that are given to end users. If the bill passed, it would take effect in 2024.
Examples of digital products that would be taxed include audiovisual works, audio works, and books. Other digital goods that would be taxed include artwork, photos, magazines, video games, and digital applications.
However, the tax would not apply to money transfers, loans, advertising services, online education programs, and internet access services.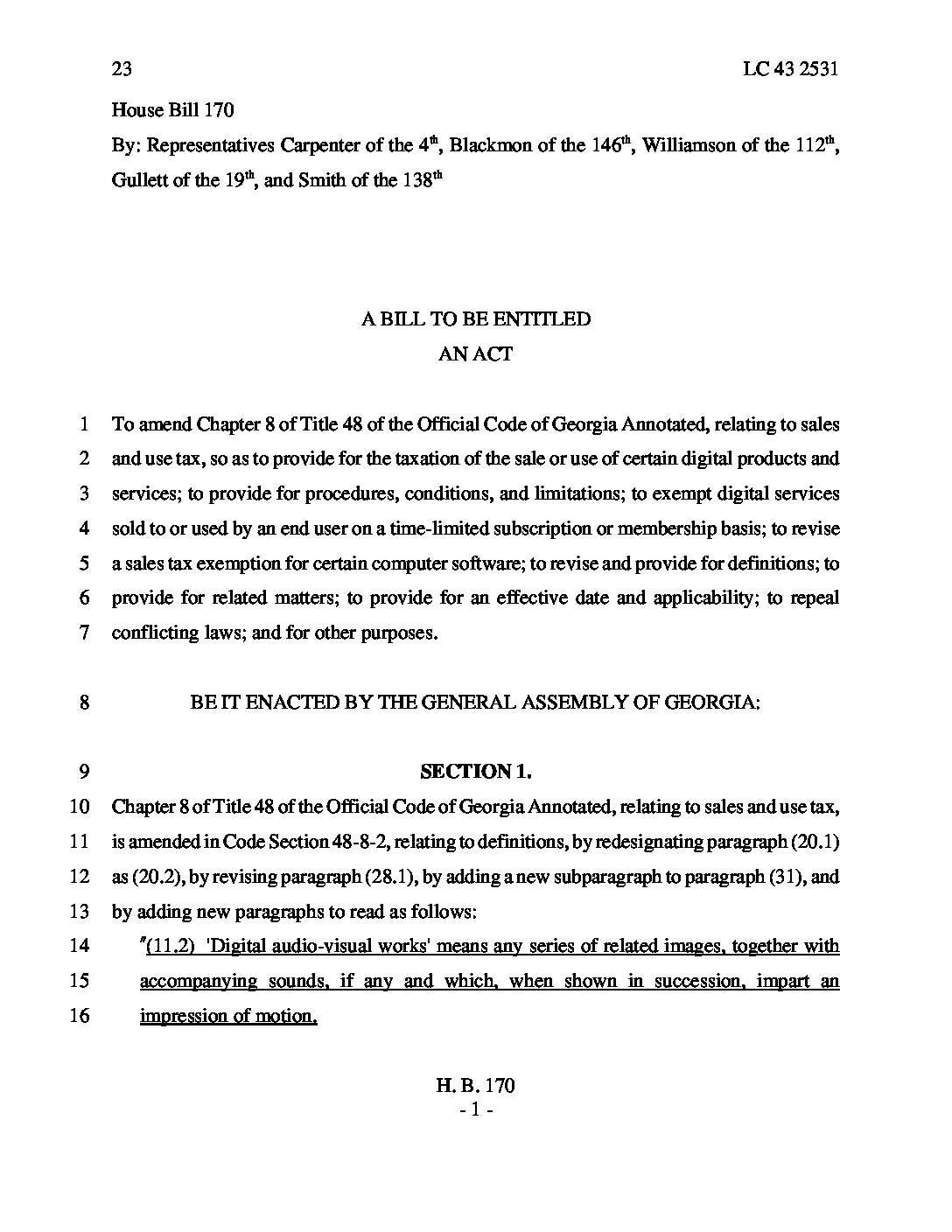 Receive Important Sales Tax Updates to Your Inbox!
Join our mailing list to receive free updates that could help protect your business from audit.
Disclaimer: Nothing on this page should be considered tax or legal advice. Information provided on this page is general in nature and is provided without warranty.